An Alolan Christmas
Comments (5)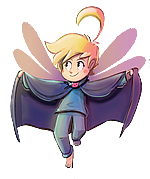 Christmas is here! And with it comes lots of wonderful models! The biggest and most obvious treat is the wealth of Pokemon Sun/Moon models! Everything from Pokemon, trainers, important characters, and more! You won't find absolutely every model here yet, though. We don't want to spoil the game for people who haven't had a chance to play it yet. Other things to check out include StreetPass Mii Plaza hats, Christmas-themed gear from Roblox, and characters from MegaMan X8.
Alola, and Merry Christmas to all!
You must be
logged in
with an active forum account to post comments.