ARMS! And other stuff, too.
Comments (4)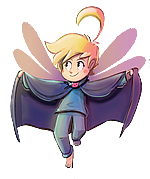 July wasn't a very active month, but we did get a lot of great models nonetheless! First of all, yes, ARMS! Yes, our very first Switch models! How cool is that? On top of that, we got shiny new models from the first Splatoon and Animal Crossing. We also have a whopping 16 new customs, most of which are from MrPr1993. Besides the new stuff, a number of previous mobile game submissions were also updated with rigging.
Enjoy!
You must be
logged in
with an active forum account to post comments.