# -
A
-
B
-
C
-
D
-
E
-
F
-
G
-
H
-
I
-
J
-
K
-
L
-
M
- N -
O
-
P
- Q -
R
-
S
-
T
- U - V -
W
- X -
Y
-
Z
The Legend of Zelda: Tri Force Heroes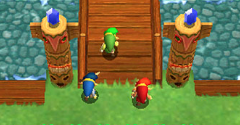 Link

[4]
Non-Playable Characters

[3]
Enemies

[1]
Bosses

[3]
Weapons

[2]
Stage Items

[2]
Miscellaneous

[4]
Console
Genre
Developers
3DS
Adventure
Developer coming soon!
Tags
Pending Models: 47

Bearded Baron
Beret Boy
Coliseum Receptionist
Daily Riches Owner
Doppel Master
Faux Hero
King Tuft
Lady Maud
Link (Bear Minimum Digs)
Link (Big Bomb Outfit)
Link (Boomeranger)
Link (Cacto Clothes)
Link (Cheer Outfit)
Link (Cheetah Costume)
Link (Cozy Parka)
Link (Cursed Tights)
Link (Dapper Spinner)
Link (Dunewalker Duds)
Link (Energy Gear)
Link (Fire Blazer)
Link (Goron Garb)
Link (Great Fairy)
Link (Gust Garb)
Link (Hammerwear)
Link (Hero's Tunic)
Link (Jack of Hearts)
Link (Kokiri Clothes)
Link (Legendary Dress)
Link (Light Armor)
Link (Lucky Loungewear)
Link (Ninja Gi)
Link (Tingle Tights)
Madame Couture
Madame Couture's Apprentice
Match Master
Mimi
Mr. Guard
Mr. Tudor
Mr. Undercut
Mrs. Pompadour
Ms. Drawers
Photo Bro
Sir Combsly
Street Merchant
Stylish Woman
The Great Tripini
The Lady

Tagging is in the works and will be here soon!