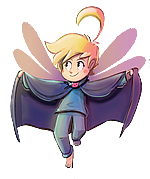 It's that time again! We've been hard at work going through the mountainous backlog of submissions. Now that summer is in full swing, maybe we will be able to make faster progress. The biggest star of the show this month is
Hallow
with a very large selection of Digimon. Other highlights include Dark Souls, Kingdom Hearts, and the new Mario Golf. Be sure to check out the new custom models as well!
Those of you who go to submit a new model will notice a feature has been added to the submission page: the Submission Quality Checklist!
Each item in the list reflects a common model issue that you can easily check for and catch yourself. You are required to check off each of these items before you can submit each model. We encourage you to truly think about each line, even if you've uploaded hundreds of models before. Even pros can make mistakes sometimes! If you don't fully understand any of the requirements being described, you can find more information in the submission guidelines, which the submission page now also links to.
We know we're very far behind, and we thank you all for your continued patience. Enjoy!
3DS Models: 7
Browser Games Models: 8
Custom / Edited Models: 10
DS / DSi Models: 18
GameCube Models: 3
Mobile Models: 29
Nintendo 64 Models: 9
Nintendo Switch Models: 22
PC / Computer Models: 254 (50 shown)
PlayStation Models: 2
PlayStation 2 Models: 5
PlayStation 3 Models: 5
PlayStation 4 Models: 13
PSP Models: 1
Wii Models: 11
Wii U Models: 2
Xbox 360 Models: 1