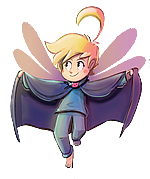 It's that time of year already! Time flies, so here's a quick update. Big highlights this month include
Serious Sam 2
from
_vissova_
,
Dragon Quest XI
from
stormygaret15
,
Ratchet & Clank
from
Slipsy
. There's lots more here, of course, with everything from Disney to Xenoblade. Be sure to check out the dozen new custom models as well!
And a quick tip for submitters: don't forget to try the
Model Checker
! It can help identify basic problems and makes the approval process much smoother. If you're already using it, great! Be sure to check the page for updates, as we occasionally update it to fix bugs and add new checks.
Enjoy!
3DS Models: 24
Custom / Edited Models: 13
Dreamcast Models: 21
DS / DSi Models: 5
GameCube Models: 5
Mobile Models: 145 (50 shown)
Nintendo 64 Models: 1
Nintendo Switch Models: 22
PC / Computer Models: 334 (50 shown)
PlayStation Models: 17
PlayStation 3 Models: 80 (50 shown)
Saturn Models: 2
Wii Models: 2
Wii U Models: 12