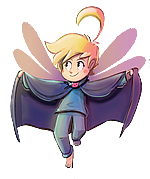 Update time, go! We've got a whole bunch of robot models for you this time, among other things! The biggest highlights this time are
Gotcha Force
and multiple
Metroid
titles courtesy of the hard-working
Models124717
, as well as two different cartoon-based crossover fighting games from
Joker496
. There's also
Rune Factory 3 Special
,
Bloons TD 6
,
Crash Team Racing
, and more! Be sure to check out the nice big batch of custom models as well!
We're still chugging through the mountain of 3300+ submissions, so we appreciate everyone's patience. I'm going to be very busy this month, but I'll still try my best to get as many models checked as I can. To those of you who submitted models and are waiting on them, I recommend double-checking the submission guidelines to make sure your submission is good. Did you provide decent transparent icons? Did you include
all
of the model's textures? Did you check for issues with the latest version of the
Model Checker Tool
? Checking for these issues now will help speed up the review process and may even save your model from being rejected!
Anyway, enjoy!
3DS Models: 43
Arcade Models: 8
Custom / Edited Models: 27
Dreamcast Models: 1
DS / DSi Models: 2
GameCube Models: 167 (50 shown)
Mobile Models: 74 (50 shown)
Nintendo 64 Models: 2
Nintendo Switch Models: 59 (50 shown)
PC / Computer Models: 99 (50 shown)
PlayStation Models: 21
PlayStation 2 Models: 1
PlayStation 3 Models: 8
PSP Models: 1
Wii Models: 33
Wii U Models: 12
Xbox Models: 10 (1 hidden)
Xbox 360 Models: 3