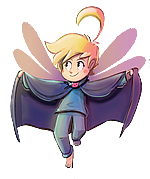 First off, I want to announce that user Jasper7438 / Jasperkins has joined the staff! We greatly appreciate his help in tackling the current mountain of 4100+ submissions.
We've got a wide variety of models this month, with everything from
Mario + Rabbids
and
Dragon Quest
to Pixar's
Cars
and
Star Wars: Episode I
. Be sure to check out the dozens of new custom models as well!
Here's a tip for submitters: If you have anything about your submission that you aren't sure about or you think is noteworthy, use the Notes box to leave a message for us. It's a great way to let us know if you noticed something odd about the model or changed something. Remember, the note can only seen by staff, and it will disappear once the model is approved. If you want to write something to the people who download your model, put a text file inside the zip instead.
Enjoy!
3DS Models: 57 (50 shown)
Arcade Models: 1
Browser Games Models: 1
Custom / Edited Models: 41
DS / DSi Models: 31
GameCube Models: 67 (50 shown)
Mobile Models: 24
N-Gage Models: 25
Nintendo 64 Models: 1
Nintendo Switch Models: 176 (50 shown)
PC / Computer Models: 145 (50 shown, 1 hidden)
PlayStation Models: 6
PlayStation 2 Models: 13
PlayStation 3 Models: 3
Wii Models: 22
Xbox 360 Models: 7