Biggest Update of the Year (so far)

(0)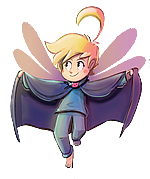 First off, a huge thanks to Dazz and the rest of the team for helping me go through these. If it weren't for them, I'd only be a fifth of the way through this giant update.
There are a ton of models here, and by far the biggest attractions are Star Fox Adventures: Dinosaur Planet, League of Legends, Animal Crossing Pocket Camp, and the Walking Dead. You guys sure have been busy! Be sure to check out the two new custom Mario models, including a shiny Power Moon and a cute little Hammer Suit.
We're now caught up with everything submitted before the last week of September, and the queue is below 1000 for the first time in many months. Once again, thanks to the team for helping me out, and thanks to everyone for submitting these models!
Enjoy!