Shoot the Moon

(5)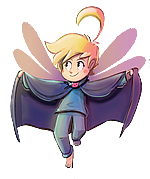 This update will have you zoom all the way to the moon with stuff from Sonic Adventure 2 and Colony Wars: Vengeance. Other highlights include The Legend of Zelda: Phantom Hourglass, Mario Kart Tour, Paper Mario: The Thousand-Year Door, and Toy Story 2: Buzz Lightyear to the Rescue. Be sure to check out the great new batch of custom models as well!
This past month, we also hit an astronomical new record: 3000+ pending submissions. We're continuing to check submissions as best we can, but we're going to need help from you, the submitters. The best way you can help us process your submissions faster is to
double-check your exports/zips
and to
provide decent icons
.
After you create the OBJ/DAE, open it up and test it. Do the textures load correctly? Do the bones work? Checking your submission can help catch problems early that would slow us down in best cases or cause the submission to be rejected in worst cases. The last thing we want is to have to reject a submission that has been waiting for months because of a problem that the submitter could have caught themselves. We don't usually mention it, but a lot of submissions we receive have minor fixable issues, such as broken texture paths, that could be caught by submitters checking their own submissions. Normally, these problems would be grounds for rejecting the model, but we fix these problems ourselves. This saves a lot of months-old submissions from being rejected, but significantly increases the amount of time it takes to check them.
Of the submissions we have right now, 840+ of them are missing icons. That's at least an extra month's worth of work for us just of making icons. The icons don't have to be beautiful or anything, just as long as they meet the minimum requirements. Render at the correct sizes rather than scaling up smaller images and render with transparent backgrounds rather than editing out the canvas in an image editor. If you don't know how to use your program of choice to render transparent icons with decent lighting, you have plenty of time to learn how. Maybe even learn about three-point lighting if you want to go the extra mile.
If you're struggling with either of these things, don't be afraid to ask one of your fellow submitters for help. There are plenty of users here who could help you figure out which export settings to use for relative texture paths or who can show you how to create good icons. The more we help each other, the faster we can get through submissions.
Models are complex and require time to check, so any help in speeding up the process is greatly appreciated.
3DS Models: 3
Custom / Edited Models: 21
DS / DSi Models: 54
GameCube Models: 117
Mobile Models: 31
Nintendo 64 Models: 5
Nintendo Switch Models: 47
PC / Computer Models: 39 (1 hidden)
PlayStation Models: 147
PlayStation 2 Models: 10
PlayStation 3 Models: 1
PlayStation 4 Models: 4
PSP Models: 2
Wii Models: 3
Wii U Models: 16