Crazy Pear's Haunted Furniture Emporeum

(12)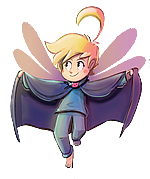 Come on down to
Crazy Pear's Haunted Furniture Emporeum!
We've got
rusty chairs
,
musty beds
,
broken mirrors
, and more! Don't want furniture and/or ghosts? We've got plenty of other stuff, too! I've been working like
crazy
this month, for hours at a time, even past midnight, to bring you more than
1,300
[[high quality models]]! I even took off an entire week from my job just so I could use the time to process
even more models!
I even worked though all of
Halloween
weekend! That's how you know these models are
[[guaranteed haunted]]
! And all of these polygons can be yours for the low, low price of
[[FREE]]
!
There's no pocket monsters to stuff this update! We've got football mascots, space ships, fighter planes, colorful animals, digital monsters, evil aliens, and more Zeldas than you can [[shake a Deku Stick at]]! Be sure to check out the dozen new
custom models
as well, including everyone's favorite [[Number 1 Rated Salesman1997]]!
Enjoy!