Some kind of holiday pun goes here

(2)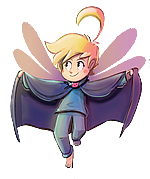 Can you believe the year is almost over? Christmas is in a few days, and New Years is soon after that. Wow, how time flies!
There are lots of great models here as usual. The big hitters are Crash: Mind Over Mutant, Rapala: We Fish, and Animal Crossing: Pocket Camp. Plus, there is a collection of miniature galaxies from Super Mario Galaxy, courtesy of yours truly. Also, be sure to check out the new custom models! One of them is a project I have worked on for over a year.
Enjoy, and happy holidays!