Let's Go Already!

(0)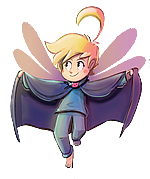 Wow! The games only just came out, and we already have a bunch of models from
Pokémon Let's Go Eevee!
and
Let's Go Pikachu!
Of course, that's not all we've got here. There are also a ton of vehicles and costumes from
Crash Tag Team Racing
, the entirety of Yoshi Star Galaxy from
Super Mario Galaxy 2
, and some of the weirdest Tamagotchis I have ever seen. Be sure to check out the new batch of custom models, including some mega-cool Robot Masters.
Enjoy!