Party at the End of the Decade

(11)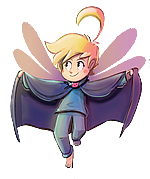 Here is a jam-packed update to end off the 2010s! I should mention that there are quite a few
minor spoilers for Pokémon Sword & Shield
here. If you want to avoid seeing new Pokémon and characters that weren't shown in trailers, I recommend you avoid scrolling too far.
Huge thanks goes to Centrixe for contributing a major portion of this update, including stuff from the latest Smash Ultimate DLC. Special thanks also goes to Ziella and the rest of the staff for the new Pokémon models.
Of course, there are plenty of other great models here! If you love space ships, check out the hundreds of models from Colony Wars: Red Sun. Other highlights include Miitopia, Phantom Hourglass, Mario Party, and Splatoon 2. Be sure to check out the shiny new custom models as well!
The end of the year is fast approaching, yet there are more than 2400 submissions waiting to be checked. I understand that most of you have already been waiting for many months, and I thank you all for your continued patience. If it weren't for auto-approval and the other staff, most of these shiny new models would still be waiting on me for months. Models are much more complicated than flat images and can have numerous possible problems that can be difficult to notice, so it takes extra time to ensure the quality of each one. As we head into 2020, we will continue to strive for a future that is free from missing textures and broken rigs, with formats that everyone can use.
Happy holidays, and enjoy!
3DS Models: 78
Custom / Edited Models: 6
DS / DSi Models: 64
GameCube Models: 36
Mobile Models: 1
Nintendo Switch Models: 234
PC / Computer Models: 18
PlayStation Models: 212
PlayStation 2 Models: 7
PSP Models: 14
Wii Models: 19
Wii U Models: 1
Xbox 360 Models: 10