New Super New Year

(3)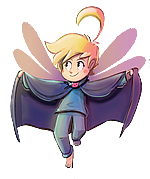 Happy New Year! Had to believe it is 2020 already. Where are the sea labs we were promised? Anyway, here is the first update of the year!
The biggest highlights this time are the wealth of clothing from Splatoon 2, entire levels from Shadow the Hedgehog, plenty of enemies from New Super Mario Bros. Wii, and some festive costumes from Mario Kart Tour. Be sure to check out the new custom models as well!
Enjoy, and Happy New Year!
3DS Models: 13
Custom / Edited Models: 6
DS / DSi Models: 30
GameCube Models: 30
Mobile Models: 6
Nintendo 64 Models: 17
Nintendo Switch Models: 119
PC / Computer Models: 22
PlayStation 2 Models: 3
PlayStation Vita Models: 24
Wii Models: 33
Wii U Models: 2