Stand against racism, hate, and police brutality - #BlackLivesMatter

(38)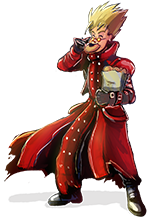 Last week, Ton left you with a simple message - Black Lives Matter. This isn't just a statement, a group of protesters, or a movement; it's a fact and one that's unfortunately being regularly ignored. It's sad that this even needs to be said in 2020 but I think the current state of the country makes it clear that not everyone is on the same page.
I'd like to quickly address the negativity displayed in the comments of last week's update. Neither we nor anyone else using the phrase "Black Lives Matter" is suggesting that they matter
more
. They don't claim that they're the only victims of police brutality or the only targets of ignorance, hate, and racism. They simply want an end to the systemic racism they experience on a day-to-day basis, especially at the hands of the police, and that is something that everyone should be able to agree with unequivocally.
So I'll leave you with this: We at The VG Resource stand with Black Lives Matter and against racism and police brutality. The changes they're pushing for will benefit everyone and they deserve the justice they're seeking. If these statements somehow offend you, nobody is forcing you to stay but remember this moment when you find yourself on the wrong side of history. And if you are choosing to be on the wrong side of history and are in fact just racist, do us all a favor and leave.
No new content will be highlighted in this update out of respect and in an effort to avoid distracting from the issue at hand. Instead, take a look
here
to see how you can help if you feel so inclined.