Introducing the Model Checker Tool!

(33)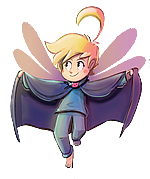 Attention, current and future model submitters!
We now have a new downloadable tool to help with checking the quality of models, created by myself. By downloading this tool and giving it your model files, it can detect some of the basic problems that cause models to be slowed down or even rejected. Whether you've submitted hundreds of models before or have only submitted a few, this tool should be very helpful.
You can download the tool from its
download page
. If you received the tool from me over Discord or through private messages, please download it again, as the tool has been updated. Be sure to check the download page every once in a while to see if it has been updated.
As with any new program, there may be bugs. If you find a model that causes the program to crash, freeze, or give a false positive, please let me know.
Related to this, I have an important request for everyone with pending submissions. As you know, we are very far behind with submissions (5200+ at this moment). Small model problems such as texture paths can make the approval process take much longer, putting us further behind. Because of this, we ask that
everyone please download the tool and use it to check

all

of your submissions.
Yes, it will take time and might be tedious. However, every little problem that you can find and fix yourself will help us get caught up faster. We would greatly appreciate your time and cooperation.
Thank you.