Try the Model Checker Tool!

(8)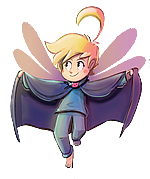 Another month gone, another huge batch of models! Thanks to everyone who reviewed their own submissions with the new
model checker tool
. For everyone else, we hope you will consider using the tool to check your submissions for issues while you wait. We still have 5000+ submissions to go through, so there is plenty of time to try it out. The more models you fix on your own, the faster we can approve them.
The biggest highlight of this month is Battle for Bikini Bottom Rehydrated, courtesy of
ghostsoupp
. Other highlights include Sonic Rush Adventure, Lethal League Blaze, and, uh, Barnyard. Be sure to check out the new custom models as well!
Thank you again for your continued patience. Enjoy!