Ploaj's Pokémon Parade

(11)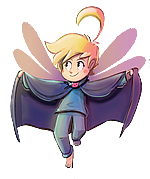 Today, we have a very large and very special update for you! I have been informed that this is
the biggest update in VG Resource history!
We have well over 2500 models, a majority of which were submitted by one person! Thanks to
Ploaj
's patience and diligence, we now have tons of rigged models from three different Pokémon titles, spanning from generations 4 to 6! That's not all we have here, though. Other highlights include
Lost Kingdoms
,
Banjo-Tooie
, and even
Metroid Dread
. Be sure to check out the dozen new custom models as well!
I don't have a tip this month, just a reminder to use the
Model Checker Tool
. Even if you're a veteran model ripper, texture path mistakes can sometimes slip by, so it's always a good idea to double-check. If you already use the tool, great! Don't forget to check the site for updates, as we will occasionally be improving it to fix bugs and catch more problems.
As you can see, the staff has been very hard at work this month, and we will continue to do so into the holiday season.
Anyway, enjoy!