Snagging Some Treasure for the Holidays

(6)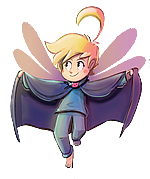 Time for the last update of the year! The biggest highlight of the month has to be
Ploaj
's double feature of the trainers from
Pokémon Colosseum
and
Pokémon XD: Gale of Darkness
. Other highlights include
Chibi-Robo
,
Splatoon 3
, and of course,
Pokémon Scarlet / Violet
. Be sure to check out the dozen new custom models as well!
We've been working hard to go through the backlog of submissions as best we can. Even though the queue is growing larger and larger, we're caught up (mostly) through mid-October. We'll continue to do our best through the holidays and into the new year. In the meantime, be sure to do your part to help the submission process go smoothly: read the submission guidelines, use the
Model Checker Tool
on every model, and ask the community for help if you don't know how to render good icons.
Anyway, enjoy, and happy holidays!