We Rip Who We Rip ♪

(5)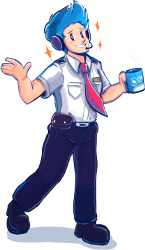 🎵
"Got that

render

on my eyes –

models

ripped all up the side!"
🎵
Hey hey hey there, model stans! Here's a big ol' welcome to 2023 from me to you! The Mario movie's just around the corner, and Mario Kart DLC is still ongoing. What a grand year for the Mushroom Kingdom, don'tcha think? And shoutout to Team Sweet; let's win this Splatfest for Frye, cephalopods! By the way,
Did You Know? Today's nostalgic song reference is brought to you by Kesha!
Gotta say: Showdown Bandit definitely takes the cake for one of the biggest highlights this month! Others include Naruto 4, Dragon Quest X, Killer7, Final Fantasy XIV, and Pikmin 2. That's, ah... quite a lotta numerals, coincidentally? Adding on to those numeric names would be none other than the PS5! That's right, folks –
tMR has received our very first PlayStation 5 model rips
in the form of Ratchet & Clank! There's also a number of colourful batches from the "Tak" series as well as various Mario spin-offs, plus a handful of neat looking Sonic stages. About a dozen or so new custom models have made their way onto the site, too! They're all worth checking out for sure, but my personal favourites have got to be
Rosalina (Smash 64 Style)
by
Tens
and
Chanterelle
+
Movie Mario (MKT Style)
by
fawfulthegreat64
! Y'know, I wonder if we'll ever see
Parakarry
in the future? His demeanor (and even postal work!) sorta reminds me of Orville. Speaking of which...
Submitters, here's a tip from me: when it comes to renders, transparency is your best friend. There shouldn't be any backdrop and the render shouldn't be cut out through a photo editor, either. Fortunately, most rendering programs have the option to enable "alpha transparency" for the background of your image to save you all of the hassle! For example:
Submitting a model with icons like the first two is
about
the same as submitting a model with no icons at all; they may have to be re-rendered by us regardless. However, it's not a requirement to submit a model with icons, so please don't feel discouraged from contributing! It's simply
encouraged
to render 'em if possible in order to help speed up the approval process. (On Blender, I believe the option to enable it should be in the "Render" tab, underneath "Film." Hope this helps!)
Just think, "What would dodos do?" Stay fresh, and stay off the hook!