Gear Up for E3

(6)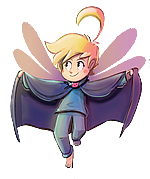 June is upon us, and that can only mean one thing: an impending flood of new game information! While we wait for the fun to begin, there are plenty of models here to play around with.
I hope you like Portal, because there are a lot of models from Portal 2 and Portal-related games, including two VR titles. Other highlights include Splatoon 2, JoJo's Bizarre Adventure, and Bully. Be sure to check out the new custom models as well, as there are quite a few this time.
There are so many models here, and so many more to come. The number of submissions has shattered previous records and now sits at over 2200. I dedicated several days from my work vacation just to finishing up the 2018 submissions, but there are still plenty to go through.
With this in mind, please understand that it could be several weeks or months before we get a chance to review new submissions. I recommend that you take extra time to double-check your model exports to ensure that they work correctly and meet all of the submission guidelines.
Thank you all for your patience, and enjoy!
3DS Models: 9
Custom / Edited Models: 11
DS / DSi Models: 7
GameCube Models: 1
Mobile Models: 10
Nintendo 64 Models: 4
Nintendo Switch Models: 14
PC / Computer Models: 167
PlayStation Models: 7
PlayStation 2 Models: 18
PlayStation 4 Models: 8
Saturn Models: 5
Wii Models: 7
Wii U Models: 17
Xbox Models: 1