# -
A
- B - C - D - E - F - G -
H
- I - J -
K
- L -
M
- N - O -
P
- Q - R -
S
- T - U - V - W -
X
- Y - Z
Pokémon: Let's Go, Pikachu! / Eevee!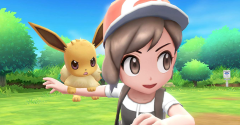 Playable Characters

[3]
Unique Trainers

[20]
Trainer Classes

[31]
Unique NPCs

[13]
Partner Customization

[11]
Secret Techniques

[2]
Props

[15]
Map Objects

[13]
Battle Effects

[2]
Maps

[2]
Unused Models

[1]
Console
Genre
Developers
Nintendo Switch
Turn-Based RPG
Developer coming soon!
Tags
Pending Models: 1
Tagging is in the works and will be here soon!