Wonderful Fears and Dragon Tears

(14)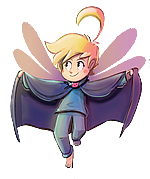 Secret Stone? Demon King? That's right, there's no wondering what the highlights of this update are... it's
The Legend of Zelda: Tears of the Kingdom
and
Super Mario Bros. Wonder
! User
Qw2
did a fantastic job at ripping hundreds of models from the latest Zelda game, and
Centrixe the Dodo
gave us a nice head-start on the brand new Mario title to hold everyone over for a while. That's not the only thing we've got here, of course! Other highlights include
Plants vs. Zombies
and
Fallout 4
, plus lots more. Be sure to check out yet another large batch of custom models, as well!
We're continuing to do our best to go through submissions as fast as we can without compromising quality. The fact that we were able to include so many
Tears of the Kingdom
models in today's update is because of the help and cooperation of submitters like Qw2, providing proper icons and ironing out all of the issues ahead of time. Remember, it will take a while for your submissions to be reviewed, so make the most of the time! Learn to render good icons if you haven't already, run models through the
Model Checker Tool
, and make sure you double-check your own exports. The last thing we want to do is reject a five-month-old submission because of a silly-but-unfixable mistake.
Anyway, enjoy!
3DS Models: 2
Arcade Models: 1
Custom / Edited Models: 39
DS / DSi Models: 8
GameCube Models: 19
Mobile Models: 42
Nintendo 64 Models: 2
Nintendo Switch Models: 342
PC / Computer Models: 140
PlayStation Models: 5
PlayStation 2 Models: 35
PlayStation 3 Models: 32
PSP Models: 7
SNES Models: 2
Wii Models: 13
Xbox 360 Models: 19 (1 hidden)